The Nature Explore Classroom at
Sunshine Family Day Care
26 years ago, as a single mom I stood at a crossroad: Do I continue to work as a machinist (making pretty good money) and have my daughter be cared for by someone else while I work, or do I risk it all and open my own family child care program where I can care for her myself? I packed my bags and moved from Germany back here to Wisconsin and started my family child care program.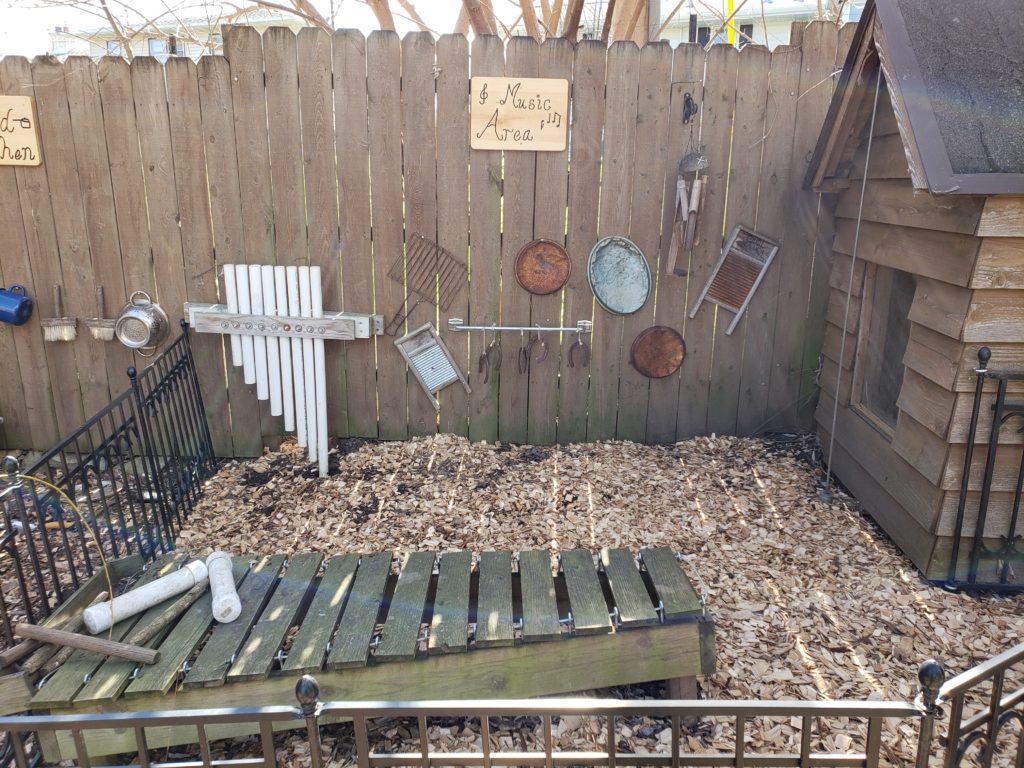 I soon realized that a lot of the equipment that I wanted was very expensive, so I started making things myself. The degree I had earned in machining, gave me the know-how, to feel confident enough to design and build just about anything I needed.
Growing up I was a wild "tomboy". I loved being outside all day long, building forts and climbing trees. I see how the outdoors affects the children in my program. When they are cooped up inside we have more behavioral issues. When we are outside they are happier. I love seeing how excited they get when they see the first buds on the trees, dig in the dirt and find a worm or toad, pick a cherry tomato from their garden and it bursts open in their mouths or when they squeal with delight because a rabbit or squirrel ran through the yard.
These days there is so much pressure put on children and parents to perform academically. I am very happy that the families that are enrolled in my program understand the importance of play and do not move their children into 3k & 4k programs. When children are able to "play" in an open-ended environment, they learn so much more and become so confident in their abilities. I believe we have created an environment where children can thrive.
Address
2211 Catalpa Road
Madison, Wisconsin