The Nature Explore Classroom at
TerraTime
Our mission at TerraTime is to get children outside in nature. Moving. Exploring. Discovering. Playing. Growing. Learning. Experiencing the joys of childhood.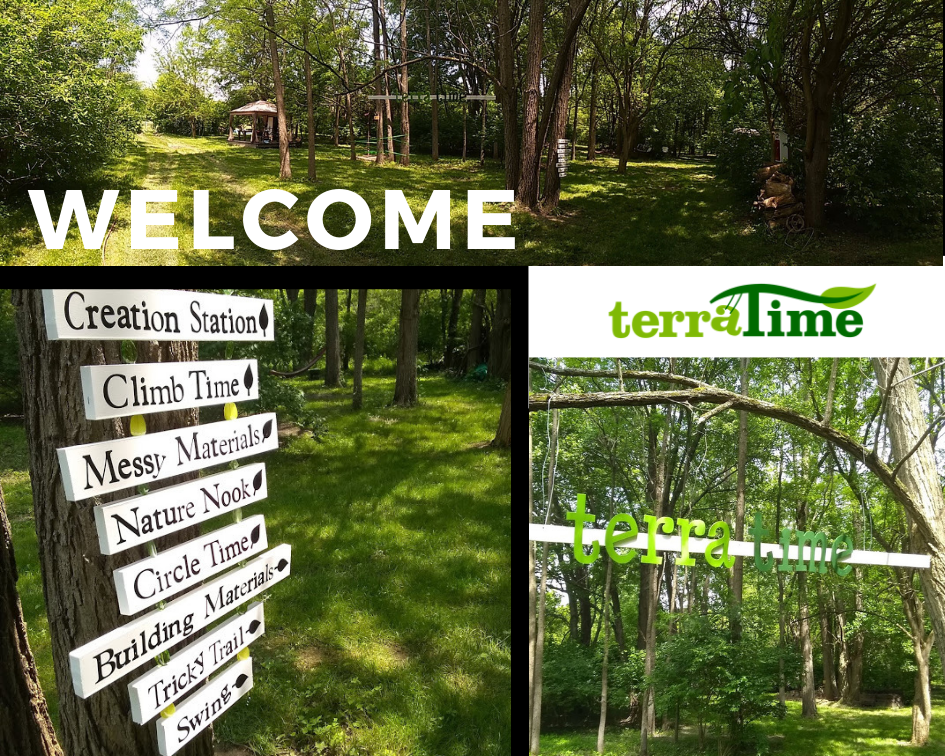 It all started in a small community with a big need. While working in the local schools as a Certified Occupational Therapy Assistant, Terra Haisley had no intention of adding more to her already full schedule. Preparing for an empty nest and anticipating the birth of her first grandchild, Haisley was ready for things to slow down in the next season of life.
However, Terra started noticing an increase in children with anxiety, depression, emotional outbursts,
developmentally delayed motor skills, inappropriate social skills, and struggling to pay attention in class. And these were the children who were receiving no special services or additional support. When looking for resources to help parents and educators address the rising need, Haisley realized the recurring "prescription" was getting children outdoors, moving and playing.
The research was convincing, but difficult to implement with time constraints in the school setting, safety concerns of unsupervised play, and families' busy schedules. In addition, there were no programs in the community that focused on child-directed play in nature. Using her occupational therapy training and ability to analyze activities for their therapeutic value, Terra set out to create a program that addressed the increasing needs of the children in her community.
Collaborating with child development professionals, community members, and of course, children, TerraTime was created in 2018. To put it simply, TerraTime provides opportunities for children to experience the therapeutic benefits of extended time in nature while fostering child-directed play and learning. Our team of professionals bring a variety of skills, experiences, education, and backgrounds with a desire for children to experience the wonder of outdoor play.

Address
10910 E.
State Road 28-67
Albany, Indiana 47320