The Child Centered Home
We started our Nature Explore Outdoor Classroom in 2017, and it's grown so much! This year more space was created for our Art Area because we removed a spa that had stopped working.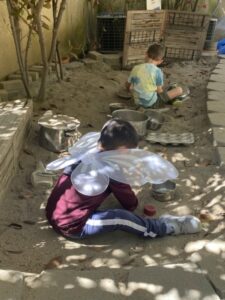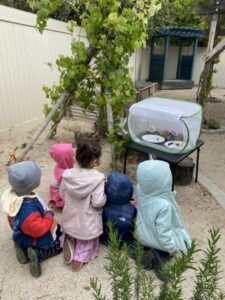 We added milkweed to our courtyard garden so we could attract Monarch butterflies. We were lucky enough to get to observe the monarch caterpillars going through their cycle from caterpillar to chrysalis to butterfly….and then flying away.
We had some rainy days, which we love because we can enjoy the feel of rain coming down on us, and have fun jumping in puddles. Of course, we also got some of those SUPER HOT DAYS because we do live in inland Southern California. When we have a hot day, we get to have water play days…which create more puddles for jumping in and mud for play. We love our Outdoor Classroom……it's a favorite place for all!