The Nature Explore Classroom at
The Eagle's Nest Play to Learn Center
My story began five years ago. I had the vision to own and operate a preschool program that would incorporate nature and play opportunities with hands-on learning for young children. I set the plan in motion and within four years, I built my center from the ground up. We opened in the fall of 2020 and haven't looked back!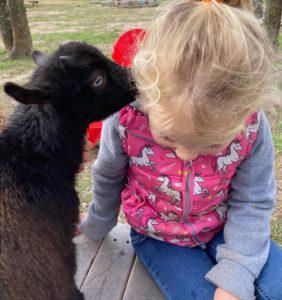 My early learning center is located in a rural area on one acre, but we have an additional 13 acres of land to explore right next door. We have weekly nature hikes and enjoy spending as much time as possible outdoors.
I believe in nurturing and encouraging young children to explore and learn through hands-on experiences. I write my curriculum with the whole child in mind, using nature-based lessons and age-appropriate activities for each individual child. I strongly believe in student-led activities and I allow for my students' curiosities to lead us where we go for the day.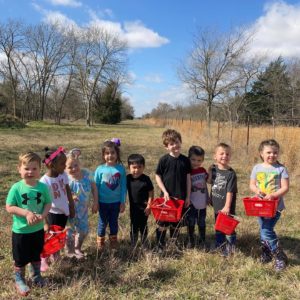 Address:
Corsicana, TX