The West Hill School
As the Pandemic continued for yet another school year, we felt grateful to have such a beautiful and practical outside space.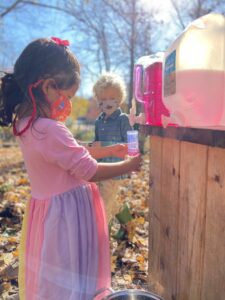 The Playscape provided the children and teachers an environment to thrive during a challenging year. We separated our Playscape into useful and engaging sections for smaller cohorts of children to seamlessly continue their early childhood education.