The West Hill School
With the teachers and children spending even more time outside in our Playscape, our Nature Curriculum became a guiding force of school life.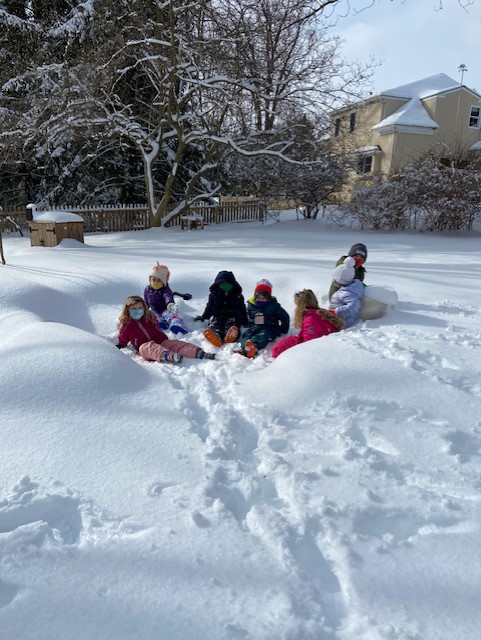 A deep exploration of each area ensued and observing wildlife and journaling outdoors became new favorite activities. Getting dressed for the outdoors, especially in cold weather, was seen as a key life skill. Think of all that's involved in gearing up to go out to play: fine motor development, how to wait, how to problem-solve and develop cause and effect relationships.
Water play has forever captured the imagination of children, and this year was no different except for the individual tubs of water that supported safe, engaging exploration. Similarly, each child had their individual box of musical instruments to utilize in our Music and Movement Stage.