Theresa Jekel Family Child Care
Finding love, hope, and joy during the COVID-19 Pandemic.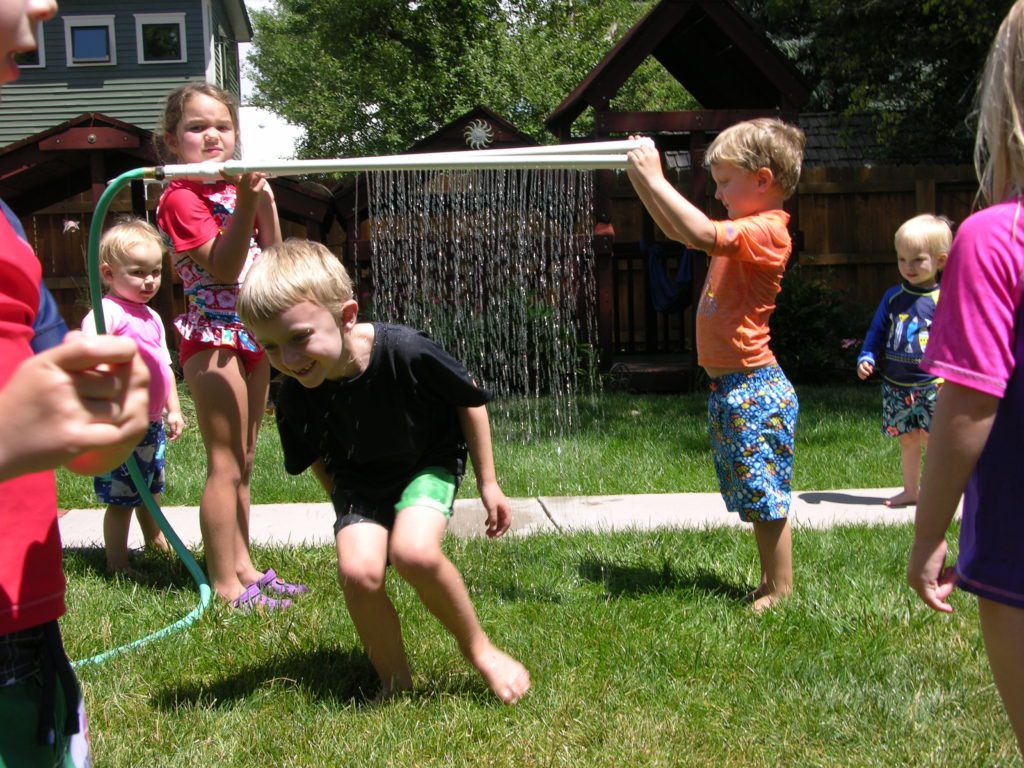 To accommodate pandemic regulations and minimal usage of mask-wearing, the mud kitchen was united with our sunflower garden area and expanded so that we now provide 1, 2, 3 mudalicious creative goodness stations! The squeegee digging area was also expanded so that greater social distancing while exploring with excavation toys, allowed more safe space.
Multi-daily, outdoor opportunities for picnics and bistro-style eating; breakfast, lunch, and snacks, were utilized. Sprinklers, water pump action, water paint splatter, a leaf regatta, and dancing in the rain, provided hours of water play fun and adventure. And, on the rare occasion, when the children were indoors, the brand-new evaporative cooler kept the air cool, safe & moving!
Overall, the children entrusted with my care raised to the occasion and showed resiliency during the summer of 2020 with their first best friends (most of these kiddos have been together since infancy and toddlers), praising foot-fives instead of high-fives, all with incredible love, hope, and joy!
Theresa Jekel, owner