Tina's Treasurehouse
We became a Nature Explore classroom for the first time last year, 2020. I began my classroom by contacting my local tree service who donated 2 hollow logs and several smaller logs for our crawling and gathering areas.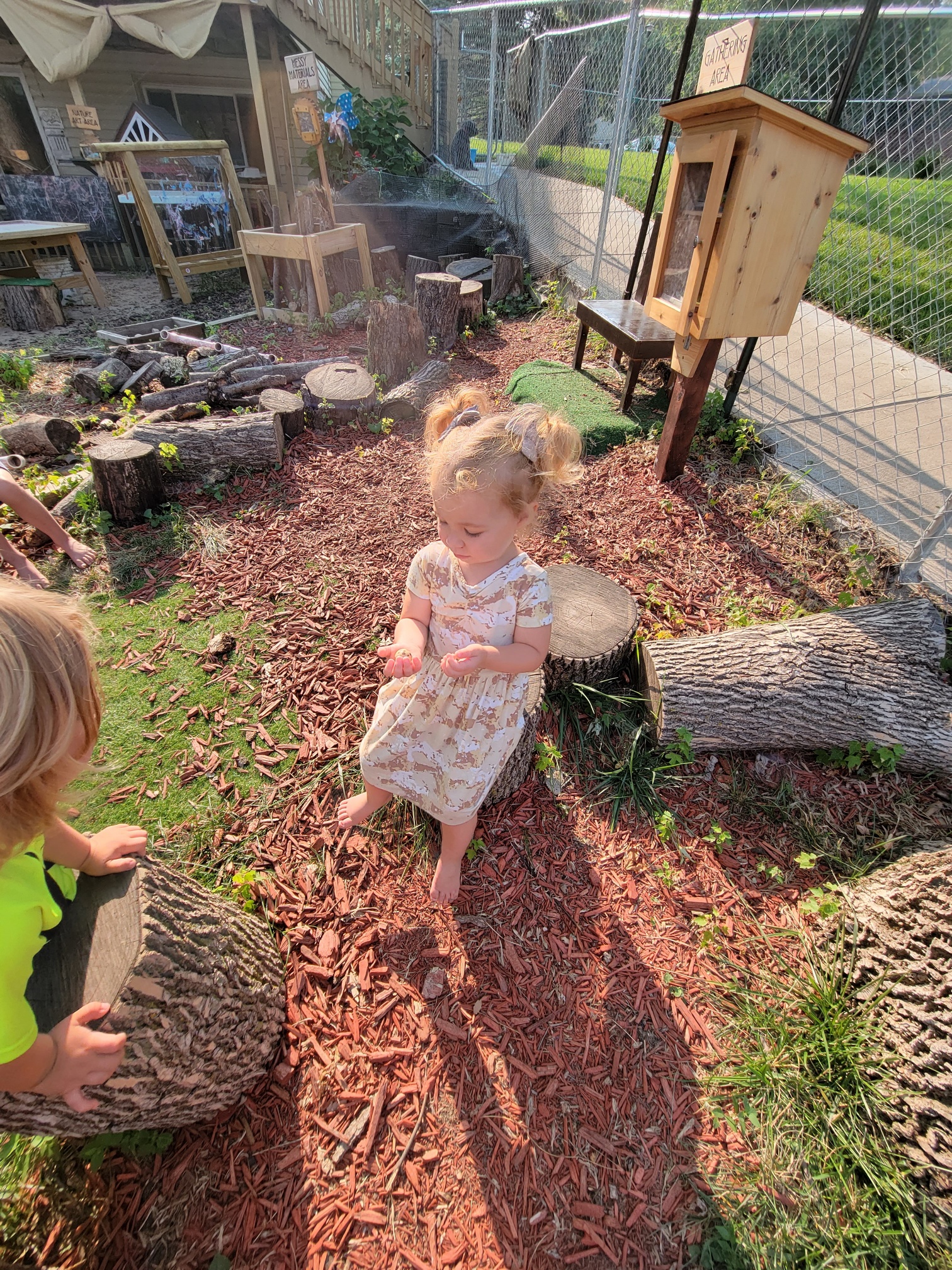 This year, we needed to replace our larger hollow log due to deterioration. I contacted my local tree service again and was able to have a new hollow log delivered to replace the old one. We have also added some more smaller logs from some trees that were cut down outside our property. We have also added a wooden climbing apparatus my husband made to replace the plastic one. We have also replaced our swing set with a sorting table for our pinecones, nuts, and rocks and a mud table. Next to our mud table my husband built a water table with a water pump so the children can combine water with the sand and dirt at the mud table. We still have our large art table my husband built for us and have added a wooden easel and new chalkboard in our art area. Our music area still consist of the pans and spoons, boom whackers, xylophone, and our stage with scarves for dancing. We have a dirt box and sand box my husband built for us. He recently added seating in the box so the children can sit. We have added more to our flower garden with picnic tables next to it. We have also added a new area for a vegetable garden so the children can help tend and pick the vegetables to eat. We are hoping we will have peaches from our peach tree next year. The children like to gather the seeds to place and sort in our sorting box.
Our outdoor classroom became our respite from the COVID epidemic the last year. Since COVID, we have spent even more time outdoors in our classroom. We do our circle times, arts and crafts, games, and even picnics. We have more room to spread out and enjoy the fresh air. Being outside helps build our immune systems with the fresh air and sun that seems to energize our T cells that help fight infection.