The Nature Explore Classroom at
Trinity House Christian Child Care Inc.
Our journey first began when we received an invitation to a luncheon at Community Coordinated Child Care (4C) to discuss some new opportunities that were available for childcare facilities.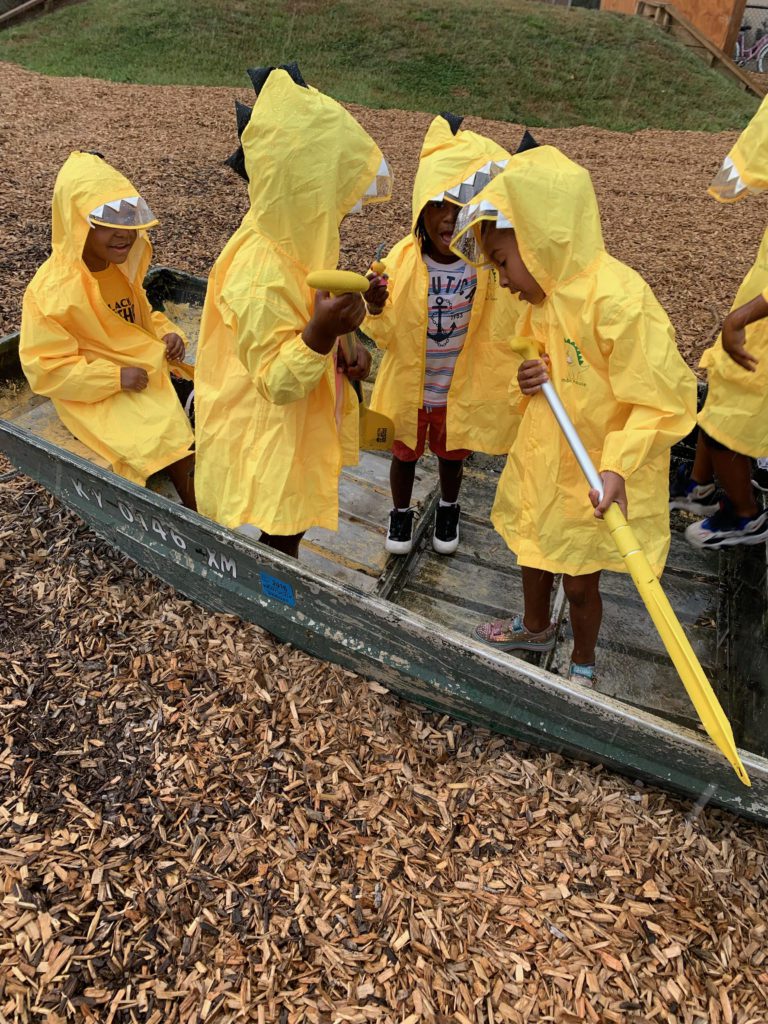 The Director and the Executive Director attended this luncheon. We were surprised when we entered the room because there were not many centers like ours there. Initially, we thought we received the invitation by mistake.
As the lunch continued, still a little confused as to why we were there, they started to explain the qualifications that were required to be considered for this specific opportunity. There were about 100 childcare facilities originally under consideration. That number narrowed down to about ten centers. Ultimately only two were chosen. It is an honor to be one of the two centers that were chosen in 2016 especially since the other one was a local college.
The Excellence Academy program in partnership with 4C and the Lift a Life Foundation is an innovative early education program designed to help children and families with lower incomes. They help children to achieve social, emotional, physical and cognitive milestones needed to enter kindergarten prepared to succeed.
To promote success for the children, we also provided opportunities for our teachers to receive quality training through monthly communities of practices (COP) and other educational experiences. Numerous chances were given to visit other facilities to observe their indoor and outdoor spaces. While preparing our kids for success and ensuring our educators felt a renewed commitment of appreciation, we improved our environment. Inspired by the Reggio Emilia approach to early childhood, we incorporated homelike touches, natural materials and an intentional curriculum. Embarking on this journey was a learning experience for our entire staff, and a privilege we enjoyed partaking in.
After about a year in the Excellence Academy, Trinity House had the opportunity to collaborate with our awesome partners to plan and construct a natural playground. One with sand and gravel pit, a stage, a hill with a tunnel, a trike track, storage, music, art, a treehouse, climbing structures, a mud kitchen with running water, and an art area. All of this takes place in a part of town that at times seemed like a place without hope. At Trinity House, we have always wanted to be a bright light in the community and now we are.
Trinity House Christian Child Care would like to express our deepest gratitude for the helping hands and the generous hearts that made this natural playground possible. It was because of Metro United Way, the Lift a Life Foundation, and Community Coordinated Child Care along with GE's volunteers and partners continued commitment and dedication to building strong communities. This extraordinary outdoor classroom now is a beautiful beacon of light and reality. This is a remarkable classroom that stimulates our children's learning, curiosity, social and emotional skills that will help set the foundation of success for years to come.

Address
4106 Greenwood Ave.
Louisville, Ky.40211