Tulsa Nature Explore
Tulsa Nature Explore continues to grow with more children and adults visiting and learning about nature and implementing the outdoors into their daily lives. Digital detoxing from distracting devices and screens help improve mental and physical health.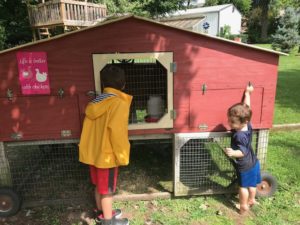 The 2021 honey harvest was the best yet as we continue to learn more about these amazing insects! I've enjoyed sharing my experiences with children and adults of all ages and have been fortunate enough to have volunteers to help with various projects and sustainability.
This year I'd like to highlight the incredible support and volunteers that have helped Tulsa Nature Explore grow by painting hive boxes, pond cleaning, chicken coop building and general maintenance and upkeep. Without their help, we wouldn't be able to keep sharing our love of the great outdoors!