Under the Oak Tree
Children should have a predictable environment and be able to gain access to materials when needed. I am always making adaptations to how and what I use to store our outdoor materials.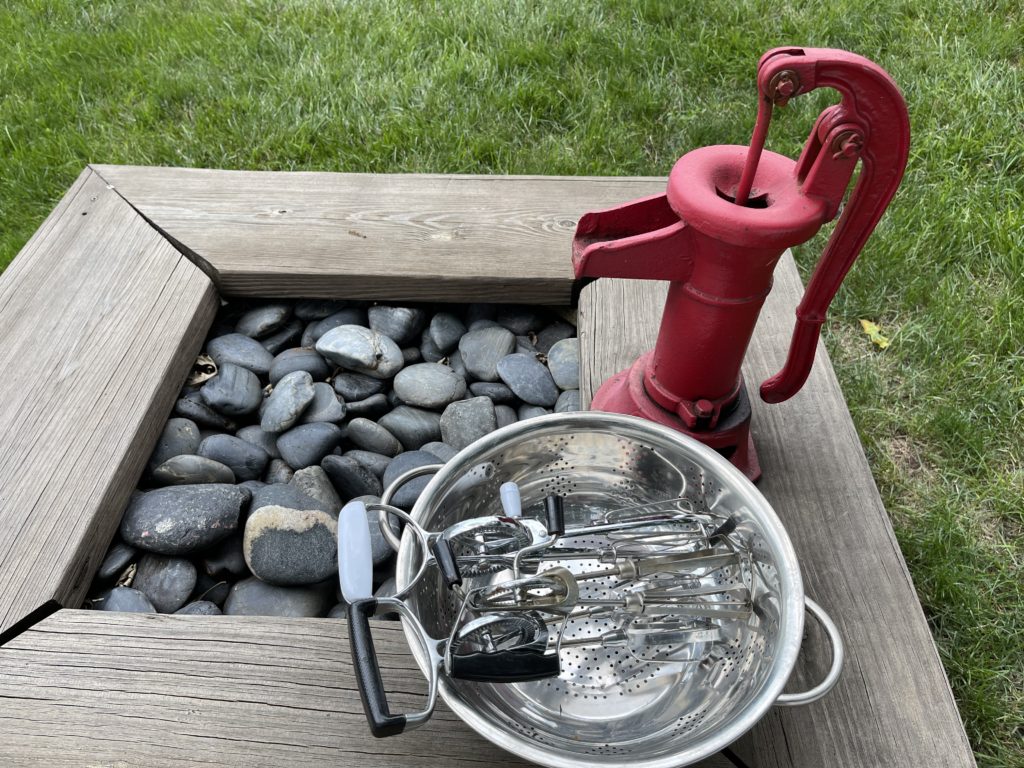 I had a friend gift us a large stack of colanders that I have been using to store materials throughout our outdoor environment. I am pleased how well they are working for the children. they have truly become the best storage solution for all our various loose parts I can thoughtfully place colanders in different locations throughout our space that can be easily accessed by the children and the children can even use the colanders to transport items to other areas.
There are multiple benefits to using colanders for storage. They are easily transported from one area to another, they provide a cleaner and safer way to store materials and they don't collect water that could possibly lead to a breeding ground for mosquitos. In addition, dirt and sand do not collect in the colanders. The children or I can simply shake and sift all the sand from the toys during the day so that they are ready for the next round of play. At the end of the day, materials can be thoroughly washed and rinsed directly in the colander and do not to need to be transferred to another container to dry.
The children have also been grabbing a colander when they help weed the garden. It is a satisfying way to see the progress that they are making and quickly becomes a competition to see who can collect the most weeds.
I highly encourage anyone that needs a low-cost solution for organizing their outdoor classroom to consider investing in a few colanders to enhance the way that materials are stored.