United Presbyterian Church
Discovery Preschool
The past few years have brought many changes and additions to our Nature Classroom!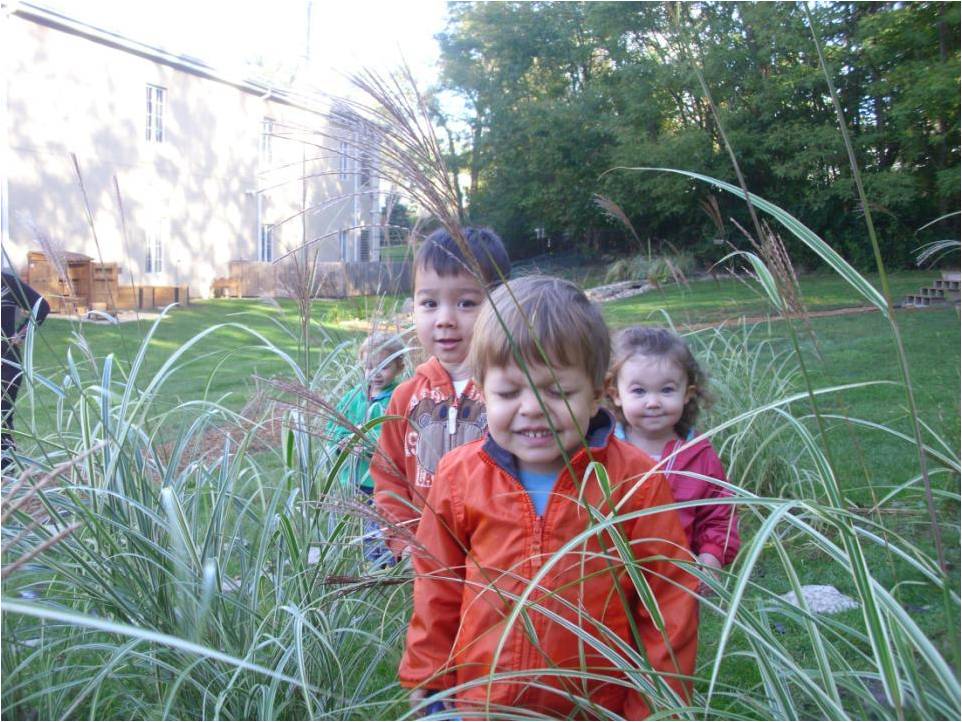 Our grassy maze has grown into a jungle where the children LOVE to hide. Our new hollow log provides many opportunities for little ones to snuggle inside with a book or a friend. Our enlarged construction patio now encourages lots of larger building projects with our new Outlast Blocks. The parent-made drums provide lots of rich musical activities in the Gathering Place/Treehouse. The raised garden beds provide more senior members of our church community an opportunity to garden alongside our little gardeners. Our new creek trail allows our children and their teachers direct access to Big Hollow Creek and often spend time exploring the creek and experiencing a more natural aspect of our campus. Our new Welly Trolley has been a much-needed tool for the teachers as they get the kids changed into their Welly boots for hiking the creek!