University Presbyterian Children's Center
Little Explorers' Yard
As the morning sun rose in the sky over the Explorers' Backyard Outdoor Classroom filled with the children and families adding herbs and spring flowers to the gardens and sharing a light breakfast snack as they spent time getting to know one another better, the University Presbyterian Children's Center staff had no inclination that March 6, 2020 would be the last time they would gather with the children outside until late July due to the coronavirus pandemic.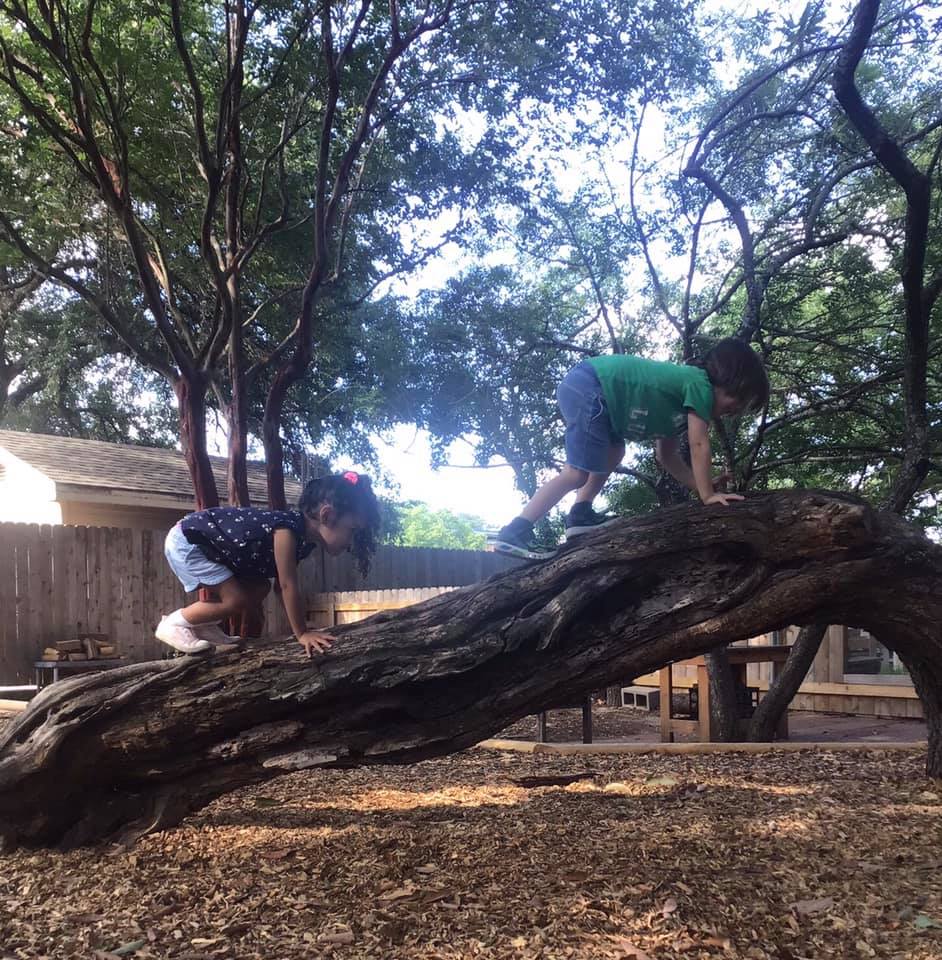 With the school closed through the spring and early summer, the time offered the ideal opportunity to add landscaping features to the preschool outdoor classroom two grassy areas and a rock pathway in addition to an entry feature and a defined boundary to the Mud Kitchen. When the school reopened at the end of July, the educators have started planning the majority of the curriculum experiences for the outdoors by extending the time the classrooms spend outside to help mitigate the spread of any illness and especially the coronavirus based on CDC recommendations.
For at least three hours every morning with masks on, curious minds and playful bodies, the classes rotate individually among the outdoor spaces of the church campus to include: the "beyond space" filled with tree logs and loose parts, "the hill" for climbing and experimenting with movement on an incline, "the front lawn" for running, a rock garden, and "the gathering space" porch filled with books, art supplies and other curriculum items.
Each class also spends at least an hour on Explorers' Backyard Outdoor Classroom with its Mud Kitchen, bike path, gardens, nature art, digging areas, building areas, tree log for climbing and a River Bed feature of wet sand that offers a place to cool down on the warmer days in South Texas.