UT Gardens, Crossville:
Plateau Discovery Gardens
We are proud to have our KinderGarden designated a Nature Explore Outdoor Classroom. This fun and educational space meets all of the benchmarks at the kindergarten level, though enjoyable for all ages.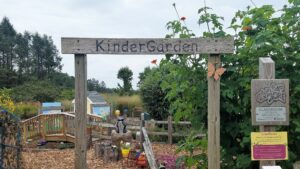 Take a stroll through the green tunnel, play pretend in the fort, explore the different plants and pollinators, play some music, go on a scavenger hunt, and so much more……
Our latest addition is the Book Nook. This cute, little, library box is home to plenty of nature-inspired reads. Learn how to grow a garden, all about flowers, insects and reptiles, and what lives in trees.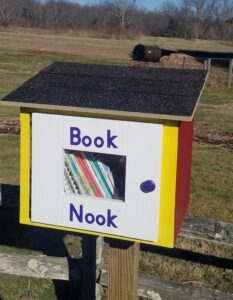 Still can't decide which activity to jump into next? Pick up one of our activity cards located at the entrance. Additional materials are available in labeled tubs of our Learning Cottage. If all the hands-on fun is not enough, check out the augmented reality. Several of the activities stations are equipped with QR codes. Simply scan the code to reveal an interactive, animated character ready to share some cool things about nature.
Open to the public 365 days a year during daylight hours, so stop for a visit anytime. Be on the lookout for our new Plant Zoo, coming 2022.