The Nature Explore Classroom at
Vaughn Street Early Education Center
Vaughn EEC Nature Explore Outdoor Classroom (NEOC) is an oasis for students learning.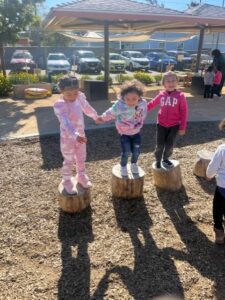 Upon entering the NEOC you observe green lush plants throughout the grounds. Grass and trees and drought-resistant native plants provide a scenic backdrop for learning. Whether you are in the Wheeled Toy Area, Music & Movement or the Nature Art Area, the opportunities to explore are never-ending.The students enjoy the gathering area where they have conversations with each other.
As parents have options for the following school year, many have chosen to keep their children enrolled instead of enrolling at the elementary school of their choice. The school community also has plans to garden during the weekend.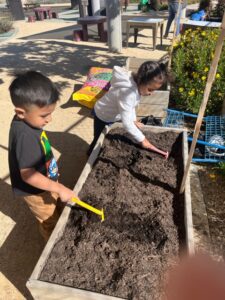 Address
11480 Herrick Ave
Pacoima, CA 91331