Vogel Alcove
We have continued to maintain our Nature Explore classroom, also known as our 'Backyard' by adding soil, mulch, rocks and sand where needed. We have continued the cycle of planting and harvesting our gardens.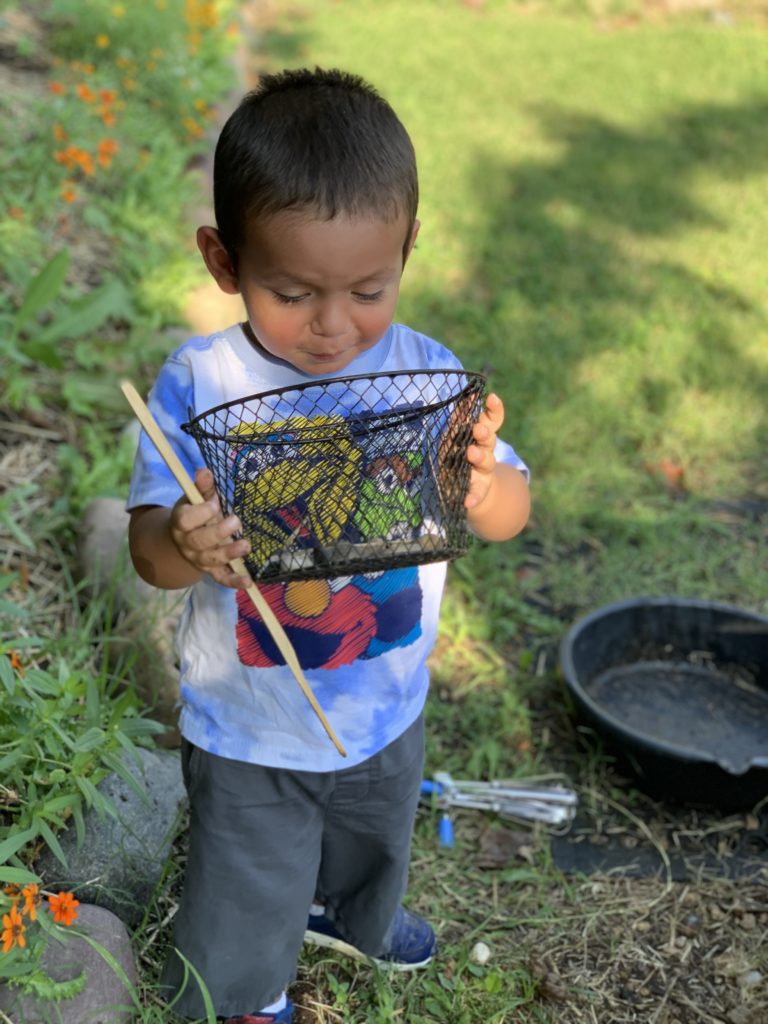 The children explore the garden beds and the plants at each stage of growth. More tools, pans, shells, and pebbles have been added to our Mud Kitchen area. Our harvest is shared around our center in the classrooms, with staff, and with our families. Parents are provided pictures and observations of their children in the NE classroom. Our harvest from the gardens are shared with the families, along with us encouraging the parents to explore and work in the NE classroom garden beds. Parents are also encouraged to play with their children in the NE classroom at pickup when their children are in the NE classroom space. We grew many sunflowers around the perimeter of our NE classroom this summer that the children enjoyed, along with our neighborhood bees.
Our greenhouse was damaged in a windstorm during the past year. We reached out to our community and they came through with getting us a new bigger greenhouse. We had a volunteer group from the community help build it. We will now be able to grow starter plants for our gardens, which our children will be able to help transplant to the garden beds when they are ready. We are in the process of getting some different storage shelves so it'll be easier for the children to access the needed materials to explore.