Wee School for Little People
We continue to use every aspect of our Outdoor Classroom with the children from year to year. We like to think that it is a refresh from screen time. NO screen time at our center.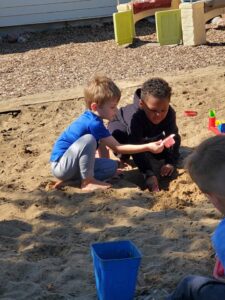 We have had our classroom for many years, so do need some updates, which will be included in our budget.