Wee School for Little People
Our outdoor classroom continues to be a favorite of the children at Wee School.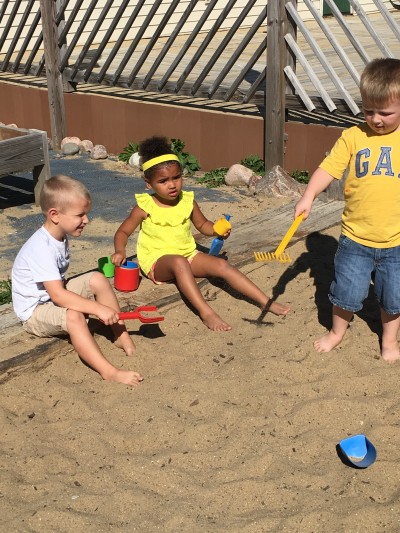 This summer we added an outdoor dramatic play center with a kitchen and supplies to pretend that they are playing house.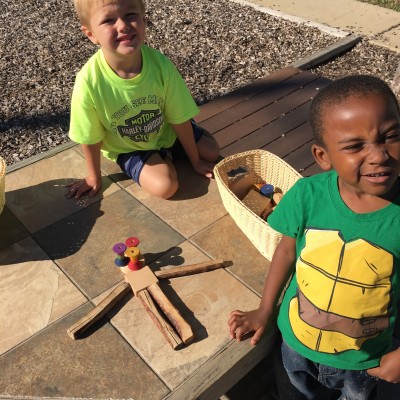 Other favorite building materials are bricks and spools.  In the Art Area, the weaving fence leads to beautiful creations and teamwork. The Sand Area is a big area that holds up to 15 children.  It is great to see the work that is done in this area (digging, scooping, raking, sifting, stacking and sharing).