WestLake Child Development Center
WestLake Child Development Center is a corporate child care center built for the employees of BP. We are nestled in the middle of BP's Houston headquarters, in the Energy Corridor of Houston, Texas. By design, we incorporated an outdoor classroom for our children and parents to bring the outdoor learning experience to an urban environment.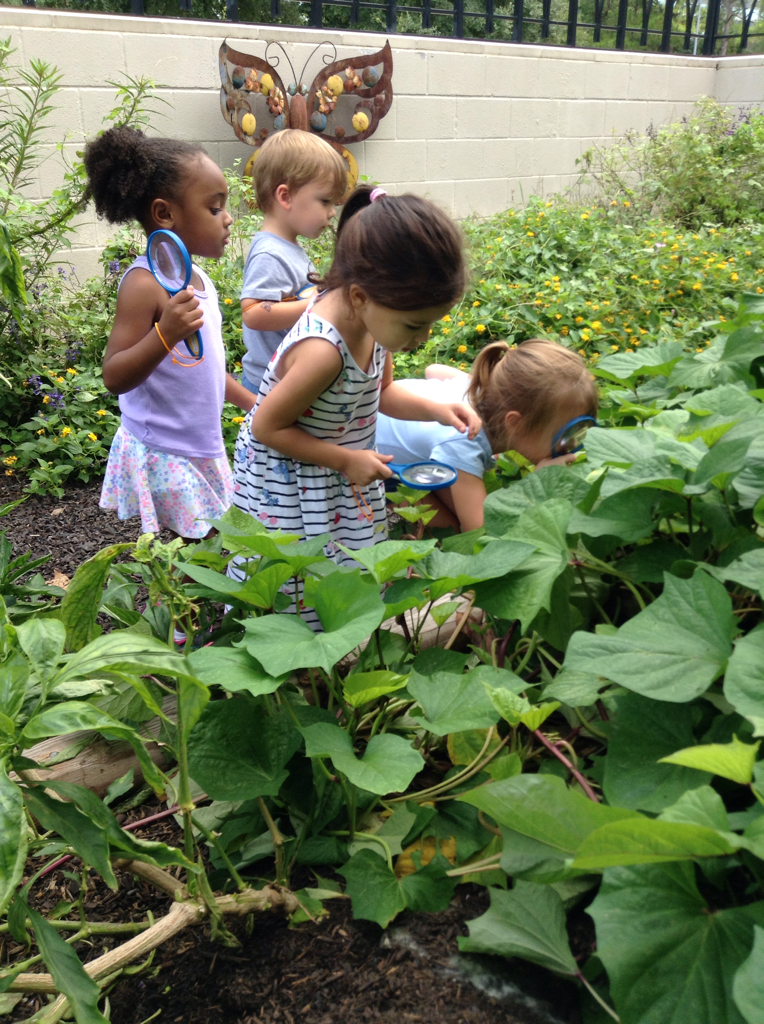 Our outdoor classroom is very much an extension of our indoor classroom. We work diligently with our Master Garden Teacher to ensure what the children are exploring outside corresponds with what they learning inside. For example, during fall and harvest the children not only plant pumpkin seeds but we also create a pumpkin patch in the garden with pumpkins for every child and fun displays for the parents to take pictures.
The children and parents love the WestLake Outdoor Classroom and all the educational elements it brings to our center. It provides so many great opportunities for the children to appreciate and love nature and truly get "hands-on" experience: digging in the dirt, watering the flowers, looking for worms, measuring the height of the new string beans, exploring the textures, identifying colors, chasing butterflies and so much more!