Westport Weston
Cooperative Nursery School
Our Outdoor Classroom is a most enjoyed space. Our teachers work to add an endless variety of materials for experimentation and exploration.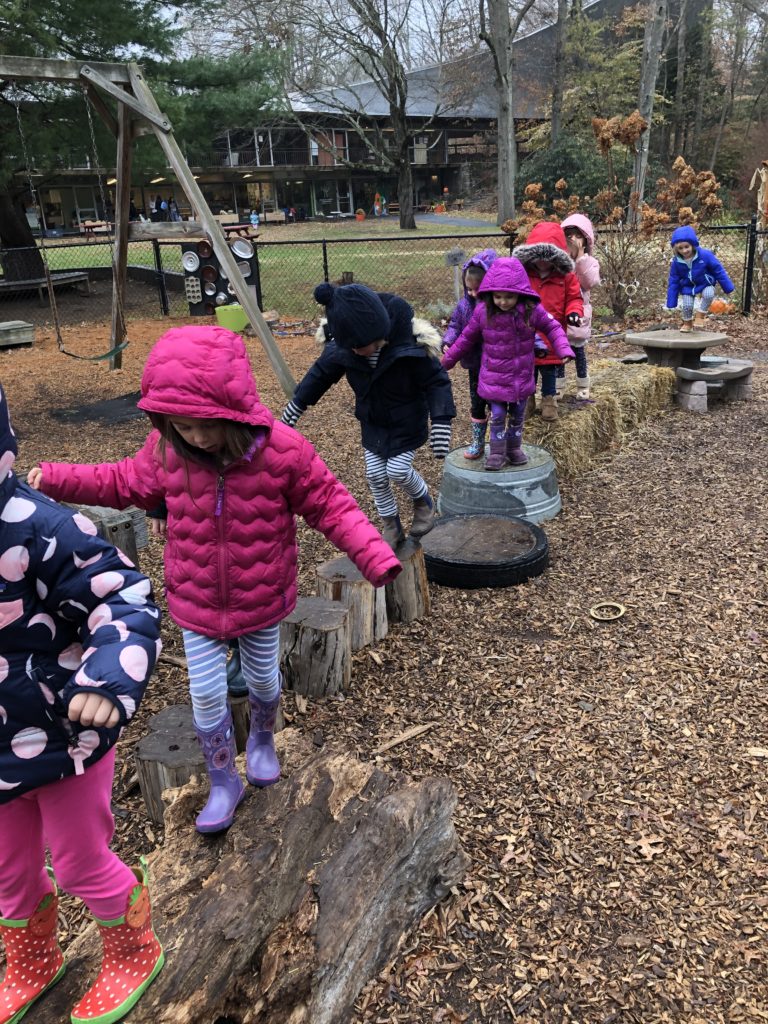 The child's imagination is tireless as scenarios are thought out and roles are assigned. The most common implement is transformed into something magical. Natural elements like dried sunflower blossoms, pinecones and needles, plant pods, and colorful leaves can become ingredients for a potion or mud soup. Assorted buckets become instruments in a playground symphony. Scarves become the walls in a hidey hole. Stumps and hay bales become a roaring river that requires balance and courage to navigate. The possibilities are endless.