Westport Weston
Cooperative Nursery School
Our Outdoor Classroom continues to be an exciting place at our school.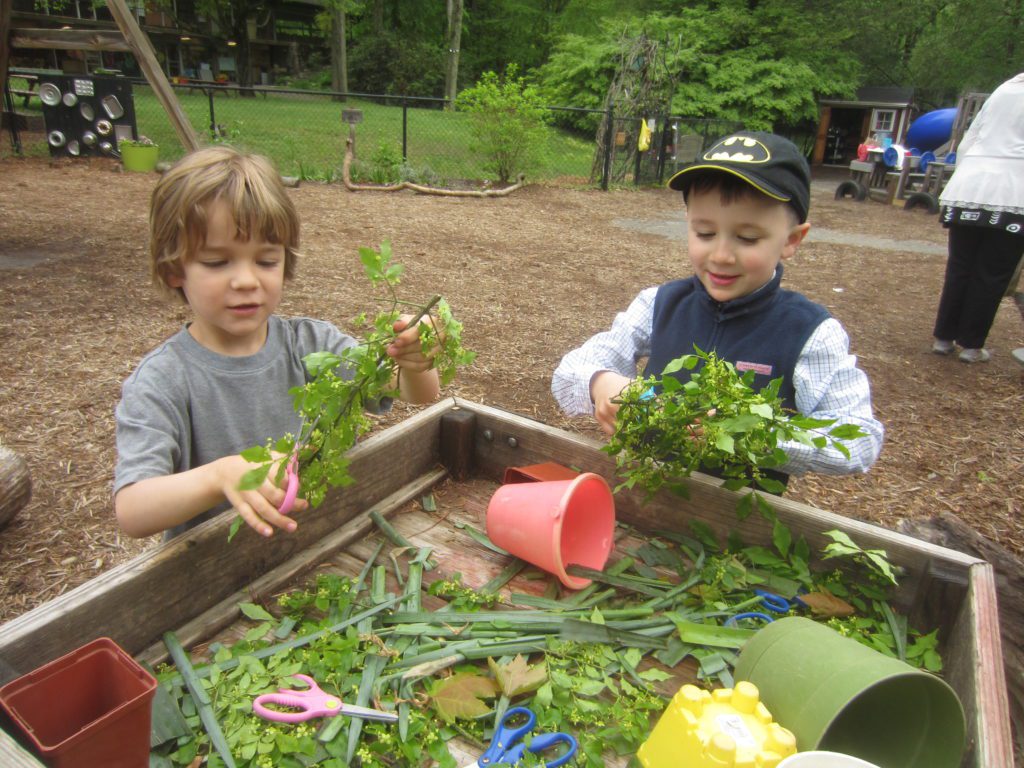 The twelve-foot teepee is a beacon, attracting children and parents alike to come and play. Our toddler chefs can't wait to get to our mud kitchen and mix a new potion. Our rain barrel sits next to the kitchen and our rainy fall weather has provided all the water we need for our recipes. We have begun to collect canisters to fill with acorns, small pinecones, seed pods and other found natural "ingredients" for our chefs to experiment with texture in their mixtures.
Having re-grouped our park benches into a small gathering area, our families and caregivers are comfortable staying into the afternoon chatting while their children play. The playground is also one of the first areas that prospective families wish to see when they arrive for a tour of our school. We are extremely proud of our outdoor space and understand its importance in the daily lives of the children we serve.