Westport Weston
Cooperative Nursery School
The co-op continues to maintain our Outdoor Classroom with an extremely high dose of enthusiasm. Our children, our staff, and our families have placed great value on our commitment to the importance of playing every day outdoors.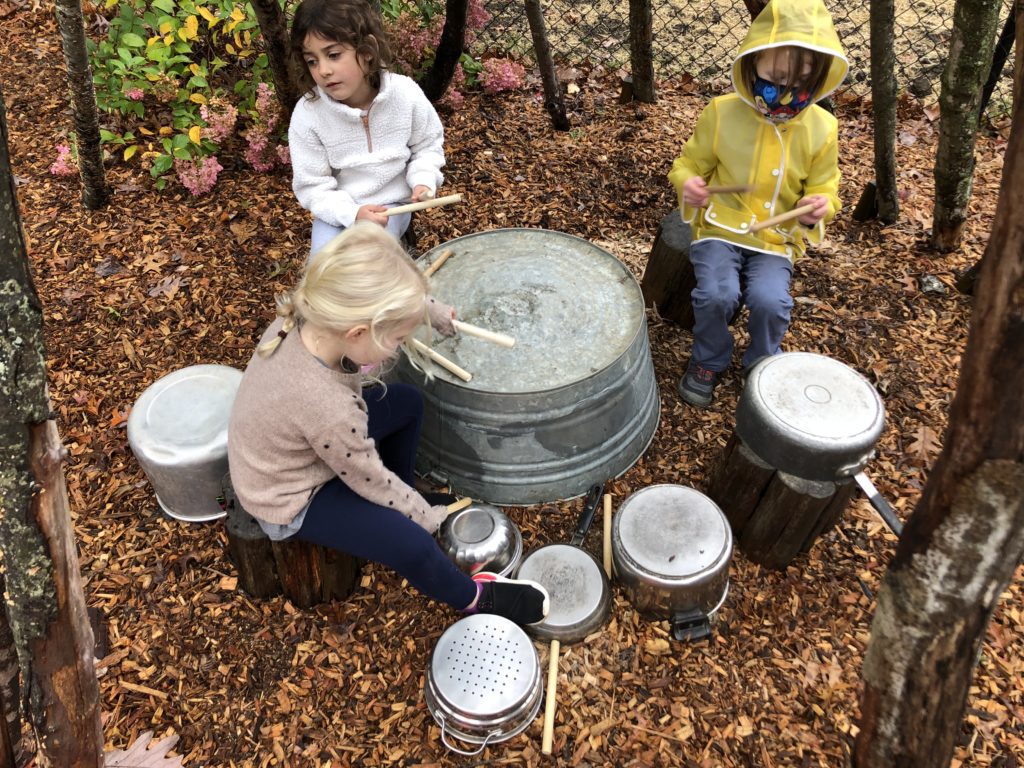 The necessity to shut down our program last March presented challenges to everyone. We heard repeatedly from families that their backyards were a saving grace to them. That taking their children outside in a safe environment was calming to all but also they were seeing that their children were so interested in bugs, leaves, pods and seeds – all things that we talk about at school. We were heartened to hear that the excitement and interest in outdoor play and exploration were continuing at home. Teachers included outdoor ideas and materials for scavenger hunts, nature collages, planting, and related books in their packets for distance learning.
Our new school year schedules have most of the children's day in the outdoors. They spend about one-third of their day indoors and two thirds outdoors. We have learned how incredibly special our usual activities are when they are done outdoors, like reading stories, having movement and dance outdoors, science experiments outdoors, yoga, and even eating out our lunch and snack. When you add to that the spectacular colors of the New England autumn that have been our backdrop, the awe of nature is well noticed this year.