Westwood Early Childhood Center
The lake breeze blows through the oak trees and up the hill to our two Nature Explore Certified Classrooms at Westwood Early Childhood Center. On the playground you see a few children painting a representation of the trees on the plexi-glass easel that looks out to the forest.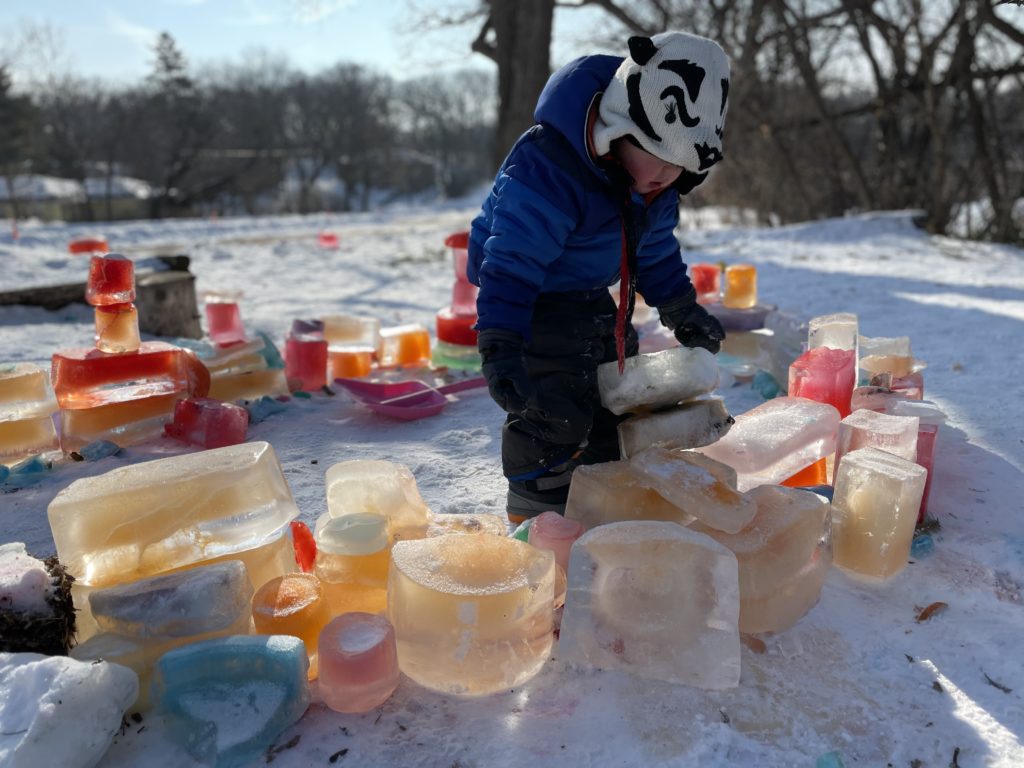 To the left, there are children balancing on a large fallen log along with children cheering them on dancing on the outdoor stage. At our berm space the children are up to their knees in mud having a full sensory experience.
Our outdoor classrooms are filled with areas and materials to encourage the children to use fine and large motor muscles, have opportunities for small group and individual reflective choices, and use their creativity to extend their play while providing opportunities for beginning science and math skills. The spaces are ever-changing just like the seasons of the great state of Minnesota. The children and teachers work together to take the lead from nature to explore the spaces and add to the change.