Wichita Collegiate School
Early Childhood Center
Our outdoor classroom tells the story of the early childhood experience, the beginning of the educational journey at WCS.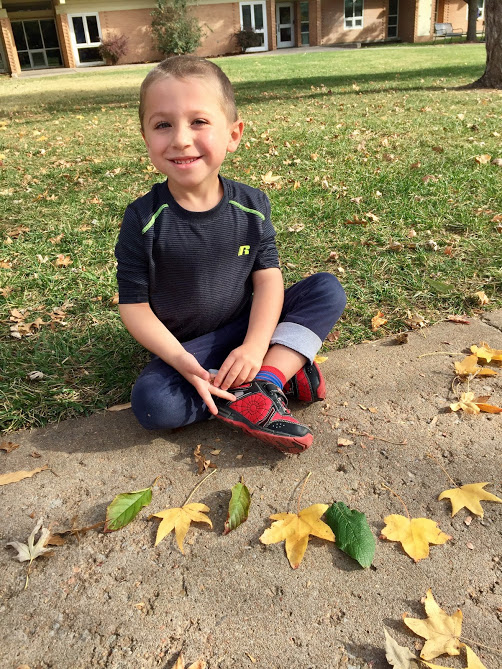 The child's imagination is invoked by nature's wonder and our outdoor space provides connections in a variety of ways. The connection to literature is inspired through storybook corner where children create their own stories and artwork on the 6-foot tall concrete storybook painted with chalkboard paint. The children love to write and draw their new ideas there. The Mother Goose elements are connected to our annual tradition of studying Mother Goose rhymes and the annual Mother Goose costume parade. The Mother Goose elements include Jack and Jill's Hill, Humpty Dumpty's storybook corner, the Itsy Bitsy Spider and Row, Row Row Your Boat. Children can explore musical elements when using the mushroom bongo drums, xylophone fish and percussion pipes.
The children experience the life cycle of plants, animals, seasons and the interconnectedness of the Earth's ecosystem. The children plant and care for herbs, vegetables, strawberries and an array of annual and perennial plants. The natural prairie grasses flow beautifully in our windy climate and provide beauty and natural hiding places for children to explore. The bird's nest is the child's favorite piece of play equipment. Climbing inside provides a thrilling adventure and a perspective change for our little ones. Two living willow huts provide natural spaces for children to spend quiet time away from the larger group.
Through active play and quiet moments, the children reap the benefits of time spent in nature thus becoming healthy individuals and caring stewards of the earth. The beautiful pavilion anchors the space to the entire campus and is a venue for classes, Girl Scout meetings and evening concerts. Our outdoor classroom is a place of wonder and joy with endless opportunities for our children. We are honored to have this special place for our children.