Wildflower Early Learning Center
When you give children space, resources and tools to explore, their imaginations will run wild.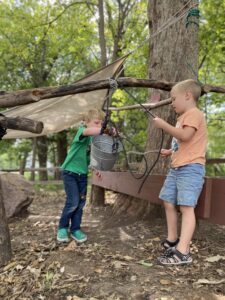 Wildflower Early Learning Center has 4 acres of space for children to discover, observe, and problem solve. From mini field trips in the Wildflower woods and fall harvests in the Wildflower garden, to building structures in the construction zone and discussions in the gathering place, the teachers are exceptional at invoking play and exploration through children's interests. Each smile, each epiphony, each social interaction is a gift to parents and that is what Wildflower specializes in – providing a place to create joy, learning, social development, and a connection to nature.