The Nature Explore Classroom at
Wildflower Early Learning Center
Wildflower Early Learning Center is nestled on 8-acres of beautiful land in Savage, Minnesota.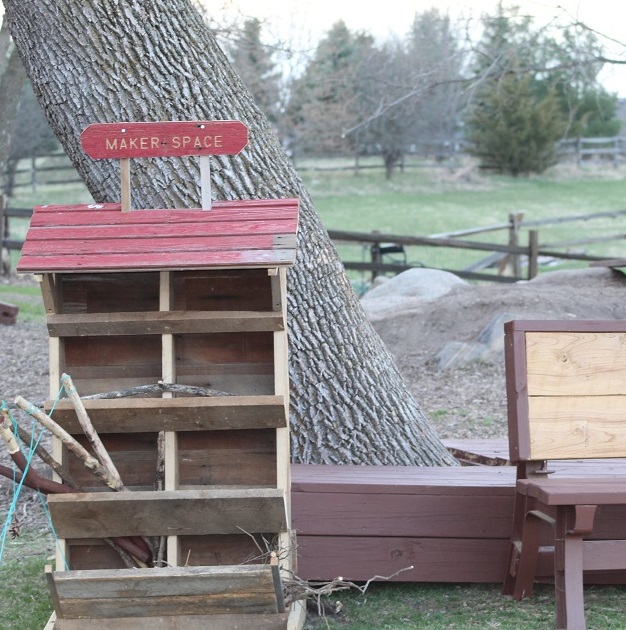 On our property, multiple ecosystems converge (prairie, forest, grass, pond) and allow us to witness a wide variety of wildlife and natural phenomena throughout each season. We have designed our outdoor classroom with these ecosystems and child development in mind.
All year round, our students enjoy activities, such as: taking regular hikes around the property to observe the natural world, utilizing sticks for play or as tools, creating nature art, and climbing trees. In the fall, our students enjoy harvesting vegetables from the garden, saving seeds, and raking leaves. In the winter, we spend much of our time sledding, ice skating, shoveling snow, painting snow, and building snow people. In spring, we get excited as the natural world begins to wake from winter slumber. We rejoice in the return of birds, begin planting seeds, dig for worms, and jump in rain puddles. In the summer we bathe in the glorious warmth and sunshine, we stick our toes in the sand, splash in our "Wildflower River", weave wildflower crowns, decorate our playground with chalk, run through sprinklers, catch frogs, dig for worms, and enjoy not having to put on gear, unless it's raining!

Address
5532 Hanrehan Blvd.
Savage, MN 55378