Woodinville Family Preschool
2022 was a great year for Woodinville Family Preschool. We were able to find ways to be together and spent a great amount of class time in our outdoor classroom.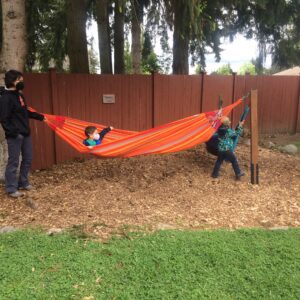 The classroom itself saw some updates to our garden, our hammocks were replaced over the summer and we added woodchips to the base of our climbing wall.
We welcomed so many new families to our community and look forward with enthusiasm to the myriad ways that they will add their unique perspectives to our learning environment. We are so optimistic about the growth of our preschool community and what we can bring to our greater surrounding community.