Woodinville Family Preschool
During the restriction-filled year, we were able to send WFP home to our families, as well as allow them to come together in smaller groups to enhance the natural learning of their children.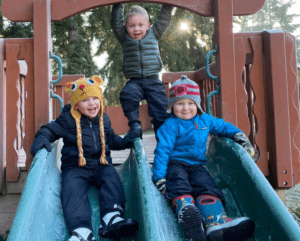 Our families found our remote lessons to be engaging and varied, and still were able to come together in their pods to facilitate social learning in our nature classroom. The children were able to lead their learning and build closer relationships with their pod friends and siblings.