Woodland Wilderness
at Temple Israel of Sharon
As our passion and experience with Woodland Wilderness has grown, one thing we have learned is that
when you use the land/nature to present a Bible story it continues to be reflected by families and children.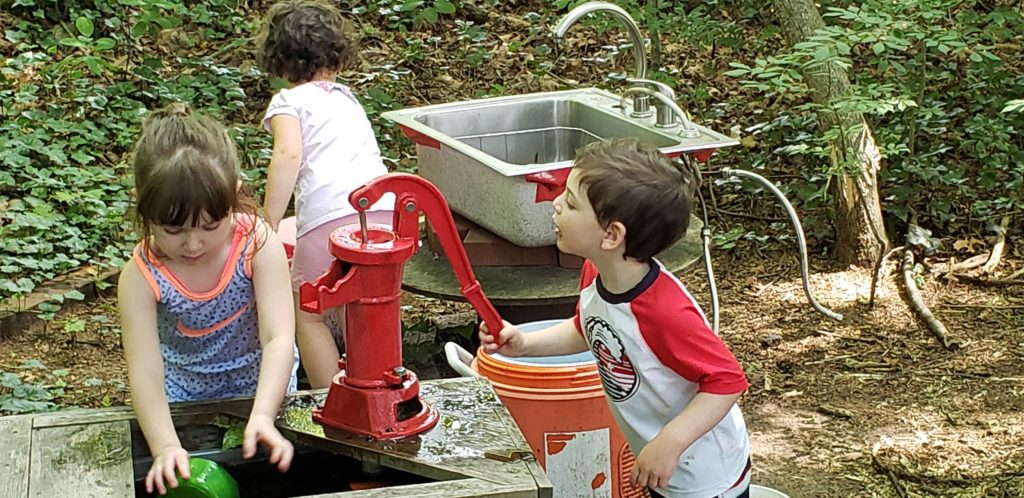 Using the land and Bible with young children is very powerful. An example is the Saturday morning that families came to the large plot of land we have. An example is a portion of the Bible that talks about the four corners of a farmer's field being saved to feed the poor. This was highlighted by children acting out where they could glean from and "drawing a line" of where crops needed to be saved. This conversation has grown over the year, re-enacted by children, organic recall and has grown to how we can help to feed the poor.