Child Development Institute's
Early Learning Center
Our Nature Explore Classroom in Canoga Park continues to connect underserved children ages 0-6 and their families to a multiplicity of free child development services.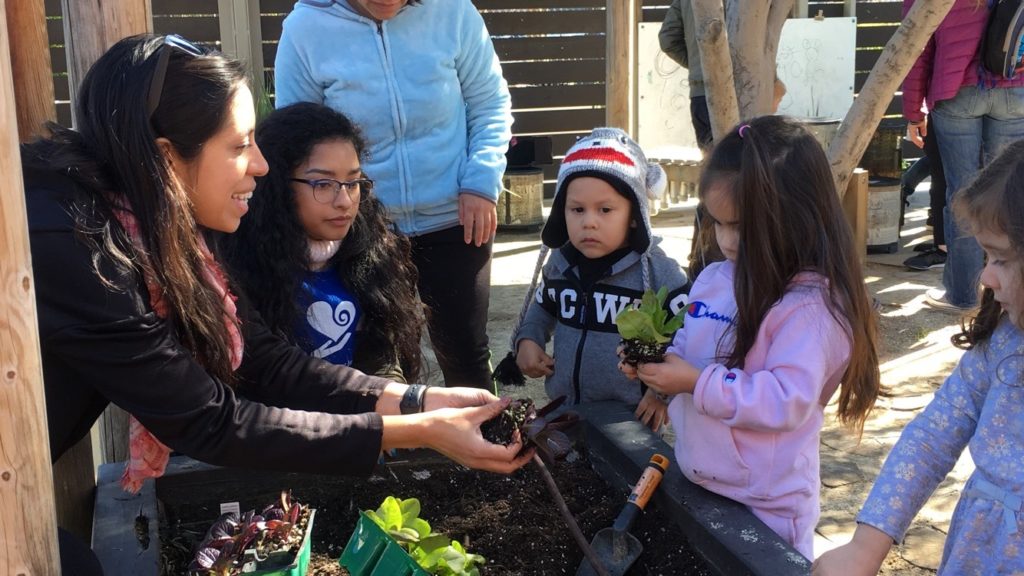 The Center has two large outdoor areas, with raised garden beds, that is ideal for safely welcoming families as we recover from the pandemic and begin to allow in-person activities. The outdoor garden area will provide many opportunities, including:
1) Safe play and leisure space. Our large, enclosed outdoor areas will allow for children to play and for families to socially connect, while providing space to physically distance, as necessary.
2) Gardening classes. Classes will cover such topics as growing your own food, nutrition, cooking, and composting.
3) Other parent-child activities. We will offer other structured activities that engage children in reading, singing, movement, and sensory stimulation, while helping parents develop tools to support their child's optimal development.
Families will also have access to CDI's free developmental screening and food distribution programs. We expect most activities in our outdoor garden to be led by our corps of 100+ volunteers, which includes university and high school students, young adults with special needs, retirees, and others. This infusion of volunteers from different ages and backgrounds creates intergenerational opportunities and a shared purpose in building a community that is truly supportive of healthy child development