The Nature Explore Classroom at
Children's Discovery Center
Our goal is to inspire children, to connect more deeply with the world around them.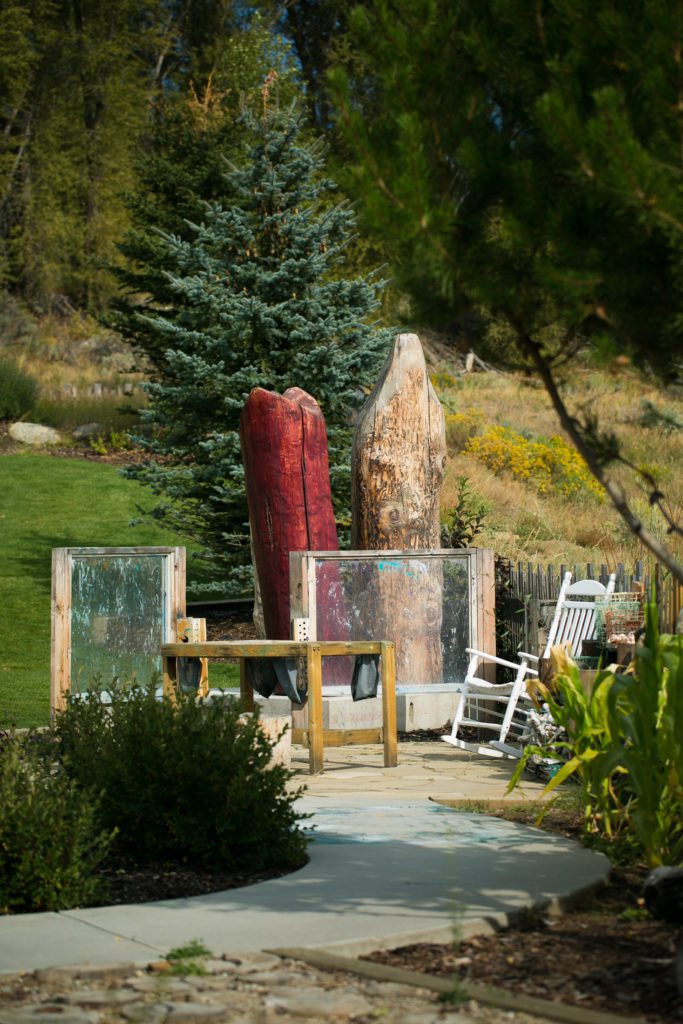 We believe nature should be an integral, joyful part of children's daily learning. Natural open-ended materials allow children to use their creativity, imaginations and initiative. Children also learn about the natural cycles of life as the materials weather and change with the seasons.
The Children's Discovery Center offers year-round, all-day school programs for children, ages 2-5, with a nature-based model of education in which children's natural curiosities are answered and their desire to learn is fulfilled.
In 2012, we received funds for us to build our Nature Explore Outdoor Classroom. Our outdoor classroom includes: An Entry Feature, Music and Movement Area, Nature Art Area, Lower Messy Materials Area, Upper Messy Materials Area, Sand Area, Dirt Digging Area, Water Area, Tee Pee Area, Gathering Area, Bike Area, Climbing Area, Building Area, Grass Area, followed by our 2 greenhouse spaces.
Throughout the year, we host different events to encourage our parents and community members to volunteer at our site with clean-up and maintenance efforts and planting/gardening in both of our greenhouses and other gardening spaces. In September 2017, we were 1 of 3 selected to receive a grant from the University of Wyoming to build a Hoop House, thus creating our second greenhouse. The students at the CDC are actively engaged in all stages involved with gardening in a subalpine climate. From the construction of the Hoop House, prepping the soil, choosing seeds, planting, watering, and tending, the students are hands-on; the full circle completed with them prepping and eating the crops in the kitchen classroom during our breakfast, lunch and snack times and also our cooking classes.
For us to maintain our outdoor classroom throughout the year, we have a variety of fundraisers. We also host different events such as our Open House and Harvest Festival that are both open to the public. Some of our fundraisers are: Day/Night Golf Tournament, Harvest Festival, Wreath Fundraiser, Canvas Silent Auction, as well as community events that allow us to have a booth for selling our produce and other nature-based materials. In 2015, we received a beautiful statue from the Town of Pinedale called 3 Rogues. This statue is carved from large beetle-killed logs. Having this piece of artwork in our outdoor classroom makes our outdoor classroom unique.
At the CDC, 2-5 hours of our day is spent in our outdoor classroom. In the summer, we have a Nature Camp Program that is focused on outdoor fun, it also involves daily activities that require our students to engage in a higher-level learning. Our children work as a team and experience the magic of the community and the nature that surrounds us. Throughout the year, the children help care for our on-site animals: chickens, ducks, rabbits, guinea pigs, and fish. The children also experience our local wildlife, as our rabbits and deer frequently visit our outdoor classroom and eat from our compost pile.

Address
454 East Hennick Street
Pinedale, WY  82941