Explorations Child Care

We are so happy to recertify through Nature Explore. When we received this certification in 2021 we wanted to use this opportunity to ensure not only the children in our care, but the families and community could learn and experience our outdoor classroom alongside us.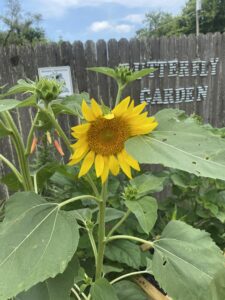 We have been able to use the pictures of our outdoor classroom to share our learning adventures, goals we have for the future and tie in other great nature-related community events to showcase how children learn and grow in nature. You see it's not jusy about sharing the knowledge of nature but being in nature. It's about experiencing the daily changes of flowers blooming in the Spring to planting a vegetable garden in the Summer to the leaves falling in Autumn to ice and snow covering the ground in Winter. We see, hear, feel, smell and sometimes taste these changes. Witnessing the children experience these things for the first time is an awe-inspiring moment. Being lost in your own thoughts while in nature is something all children should experience.
We have been able to invite the families of past, future and currently enrolled families to immerse themselves in our environment so they can experience what their children do. This gives the families a greater knowledge to expand on when visiting with their children about what they are learning. We have also been able to reach out to like-minded entities around us such as farms, ranches and gardening centers for opportunities to expand on the children's knowledge of nature. We look forward to continuing our mission for another year and many more after that.