The Nature Explore Classroom at
JCC Early Learning Center
at Congregation Sha'aray Shalom
Jewish principles for early childhood education provide a strong vision for the learning environment to be a place for children and teachers that provokes wonder, curiosity, intellectual engagement and creativity with endless possibilities.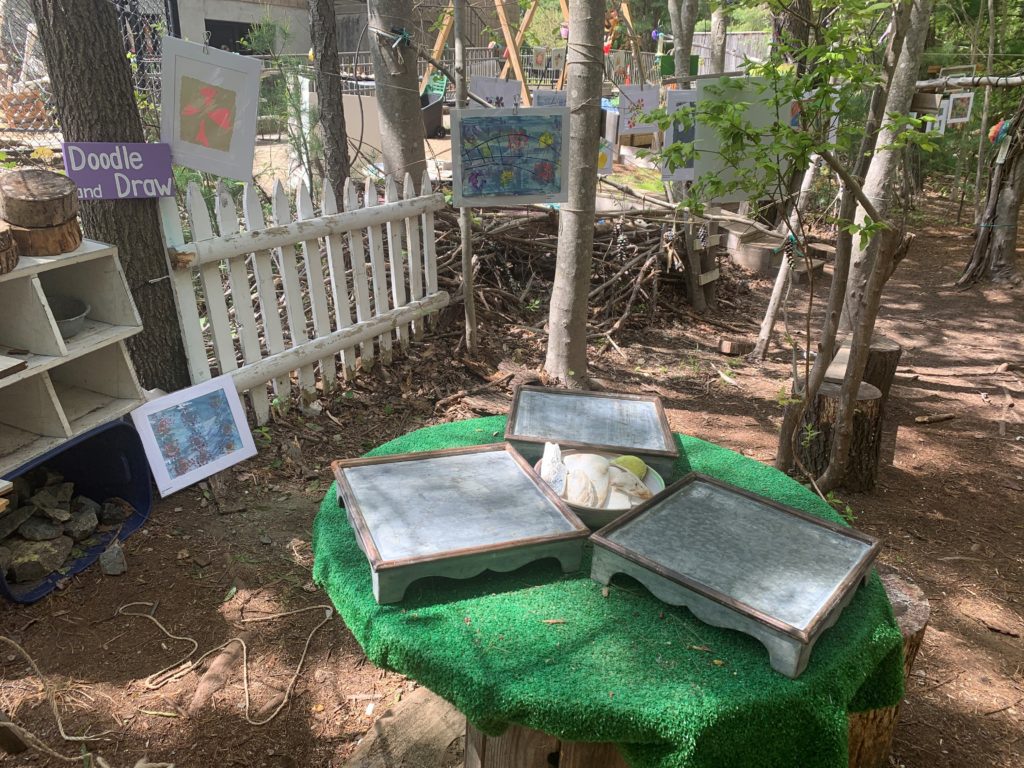 This is exactly what the outdoor classroom at the JCC Early Learning at the Congregations Sha'aray in Hingham provides for children. Our outdoor classroom, Explore!, began with an idea shared by one Pre-K teacher and her students. That idea was to create a special place in the woods, highlighting nature and children's open-ended play. One day it happened and the class decided to literally "dig in." And dig in they did, thus began the evolution of a magical learning space that encompassed the ideas, thoughts, and collaboration of many children, teachers, and administrators.
What first began with just one teacher and one group of children as a magical getaway in the woods behind our existing playground soon became a much bigger project involving the entire school community. Working within the confines of a global pandemic, the teachers began spending a large part of their school day outside with the children. We quickly took on the philosophy that whatever could be accomplished with children inside, could also be accomplished outside; however, some changes to our outdoor space were needed! Children and teachers began to work little by little each day to expand the outdoor classroom, collaborating on ways to organize, beautify, and build the space together. The result is a breathtaking outdoor classroom that is used daily and serves as inspiration for our children and their teachers.
Throughout the process, we have all realized the power the outdoor classroom has to unleash the potential of all children. If a child can't learn the way we teach, maybe we should teach the way they learn. Our outdoor classroom, Explore!, allows us to do this every day!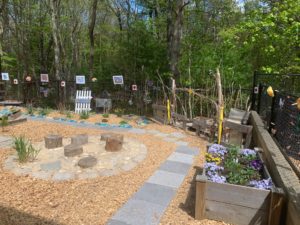 Address
1112 Main St.
Hingham, MA 02043