San Jacinto College
North Children's Center
and Laboratory School
Our outdoor classroom supports San Jacinto College's goal of enhancing the preschool through postsecondary education pipeline by providing additional learning environments that support gross motor, fine motor, social, cognitive, and language development. The outdoor classroom also serves as an alternative teaching environment for San Jacinto College North Campus Children's Center staff and college students that utilize the Lab School.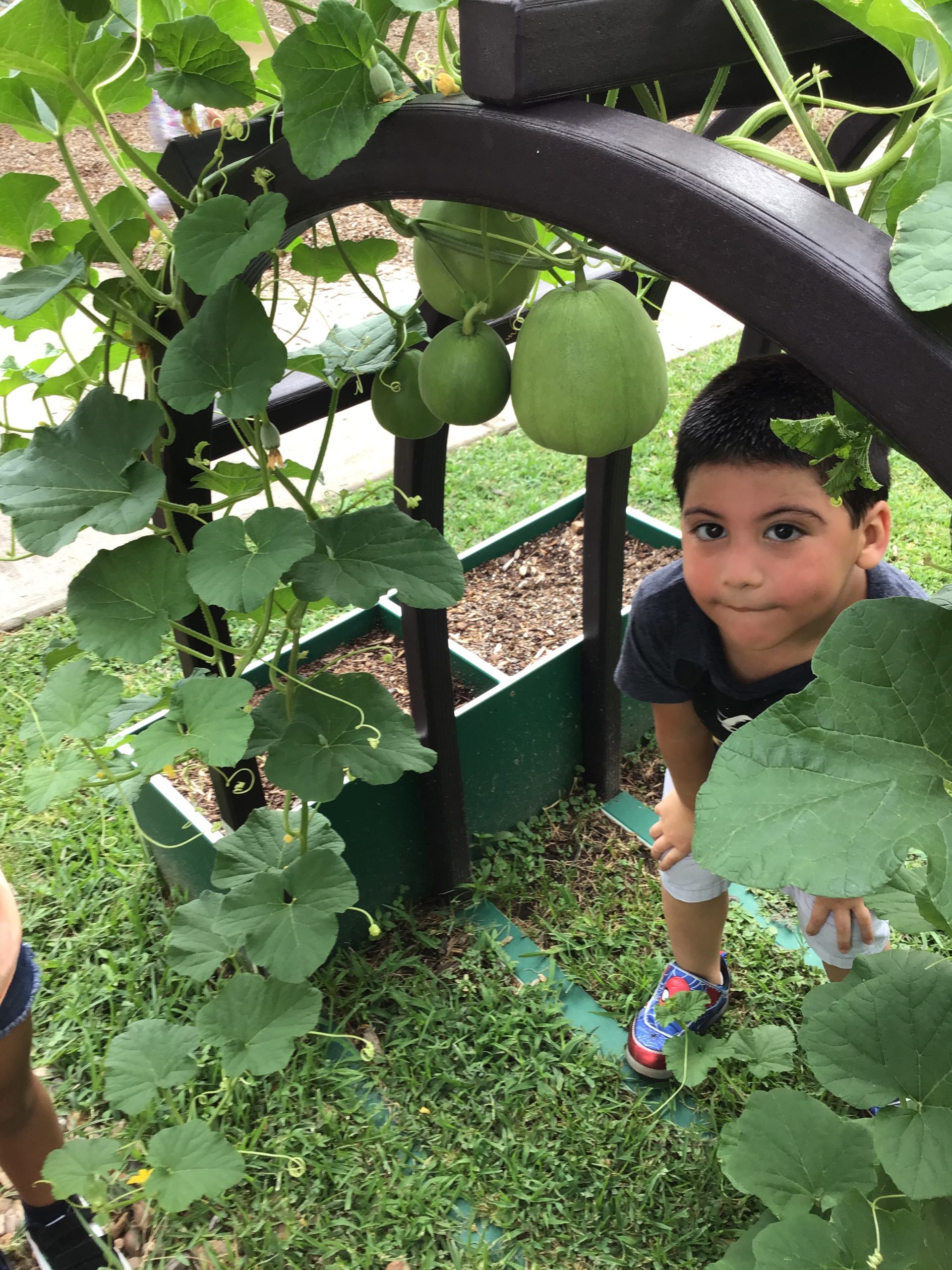 San Jacinto College students and other students from local colleges are able to observe and interact with children enrolled at the North Campus Children's Center and Laboratory School in an environmentally conscious, educationally and developmentally appropriate outdoor space. This objective aligns with another one of San Jacinto College's institutional goals, which is to "ensure a supportive and rigorous teaching and learning environment from the classroom experience to an effective array of student support services, including personalized academic and career pathway planning."
As the staff at North Children's Center strive to support the children in acclimating to the "new normal" due to the global pandemic, the goal of cultivating a love for nature remains consistent. The Center has added new features to the outdoor classroom, including an outdoor reading nook draped with delicious melons.